Optics + Ultrasound II
From Applied Optics Wiki
Optics and Ultrasound II
Sponsors: Optical and Physical Acoustics Groups, Institute of Physics 21 May 2014 Faculty of Engineering, University of Nottingham, Nottingham.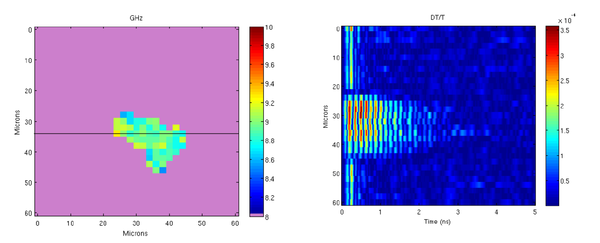 Combining optics and ultrasound leads to many powerful techniques for probing and manipulating matter with applications from medical imaging through the non-destructive testing of engineering materials to fundamental materials physics on the nanoscale. Following a highly successful meeting sponsored by the Institute of Physics in 2013 we are pleased to announce Optics+Ultrasound II. This will cover all aspects of combining light and sound.
This meeting includes a special session on ultra high frequency and nanoscale ultrasound.
Suggested topics include but are not limited to: medical imaging / non destructive testing / generation / detection / photoacoustic imaging / ultrasound modulated optical tomography / novel contrast agents e.g. nanoparticles, microbubbles / optical detection of ultrasound / reconstruction algorithms / modelling of light sound interaction / elastography / thin films / structure materials / phononics / tranducers and sensors
O+UII abstracts with links to presentations in PDF format.

Steve Morgan, Matt Clark